With our years of experience, we pride ourselves on our ability to tailor a complete a luxury or high-end wedding entertainment package for your big day.
Whether it be a vocalist to walk down the aisle to, close up entertainment or meet and greet acts to entertain and wow your reception guests or celebrity live acts and party bands for your evening event.
At Mike Russ Entertainments, we can provide a solo entertainer or tailor a full package to take care of all your entertainment needs to make your big day perfect and have everyone talking about it for weeks to come.
We also have designed 4 amazing packages to make you feel a Princess on your very special day.
Don't hesitate to browse our selection of acts or contact us for advice and help in arranging your entertainment needs.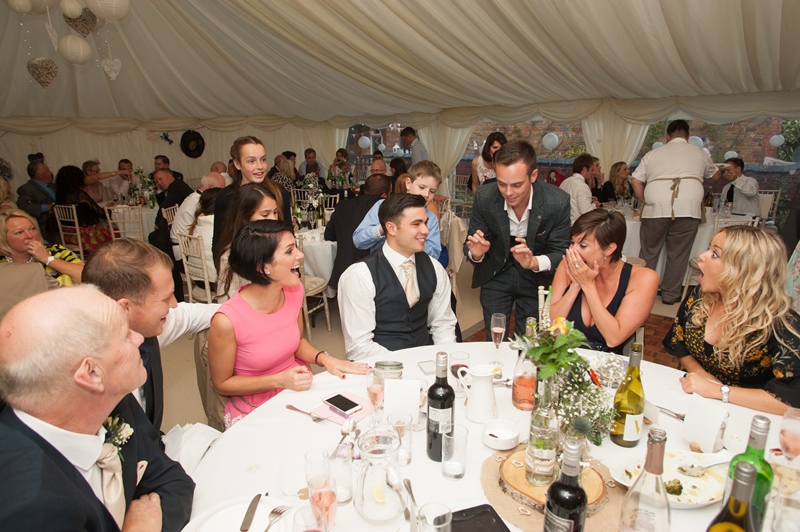 Our Wedding Service is second to none and is unique to Mike Russ Entertainments because we know that "The Bride's Wedding Day" is the biggest day in any couples lives getting married. We know it's the most important day and everything has to go perfect and nothing less! There are three area's that normally get judged and if its not perfect gets very much criticised  very much. These area's are 
The Brides Dress
The Entertainment
The two above are out of our hands but not entertainment. We will make an official meeting at your come whenever it is convenient with yourselves and we usually bring a nice bottle of "Prosecco"  we ask if you could supply the glasses and we sit down with the Bride and Groom talking about both of you if you have any quirks or we ask questions about your characters. These are important because we want to make the entertainment as personal to you as possible. 
We will even be on site taking over the entertainment, checking them in making sure set up is carried out smoothly and a full sound check is carried out and we will deal also with back stage requirements, meals, tea, coffee, dressing room etc. Once the main act has started their first set and if you are happy we will quietly disappear into the night.
We will then call you the following week to make sure everything has been perfect for you. We take great care of our newly weds we want you to become clients booking in entertainment for your children's weddings or booking entertainment for your company ball or events