We supply the best Halloween Themed Acts for your Halloween EventOf all the seasonal holidays, Halloween has to be one of the most fun and a great excuse to throw the best Halloween Themed Acts for your Halloween Event,  There's something about the dark and dramatic theatrical nature of Halloween that is so delightful and endearing to us. It brings out the inner child in many of us and offers an opportunity to explore the peculiar each year.
It's right around the corner, so if you want to throw the best Halloween party on the block then here are some fantastic entertainment ideas to augment your Halloween-themed event.
We have the best in Halloween-themed entertainment ideas & hire! As themed entertainment specialists we have a scary roster of Halloween-themed entertainment – check out our unique Halloween entertainment ideas & entertainers for hire which cover… Halloween walkabout characters & stilt walkers, contortionists.

HARLEQUINS
With the ability to bend their bodies into unimaginable shapes and move in ways regular human bodies can't, our contortionists can get your guests feeling really on edge.
There are many ways that your contortionists can interact with your guests. For example, you can have them lurking in the background slowly twisting into poses whilst maintaining eye contact with guests. Alternatively, they can bend themselves into shapes and chase your guests or creep up on them at your Halloween event.
Furthermore, with a wide range of costumes and the ability to fit into any theme, our contortionists can embody the character of your choosing.
Just some of our Halloween contortionist characters include scary morphs, corpses, spiders, possessed people, strange creatures, monsters, and more.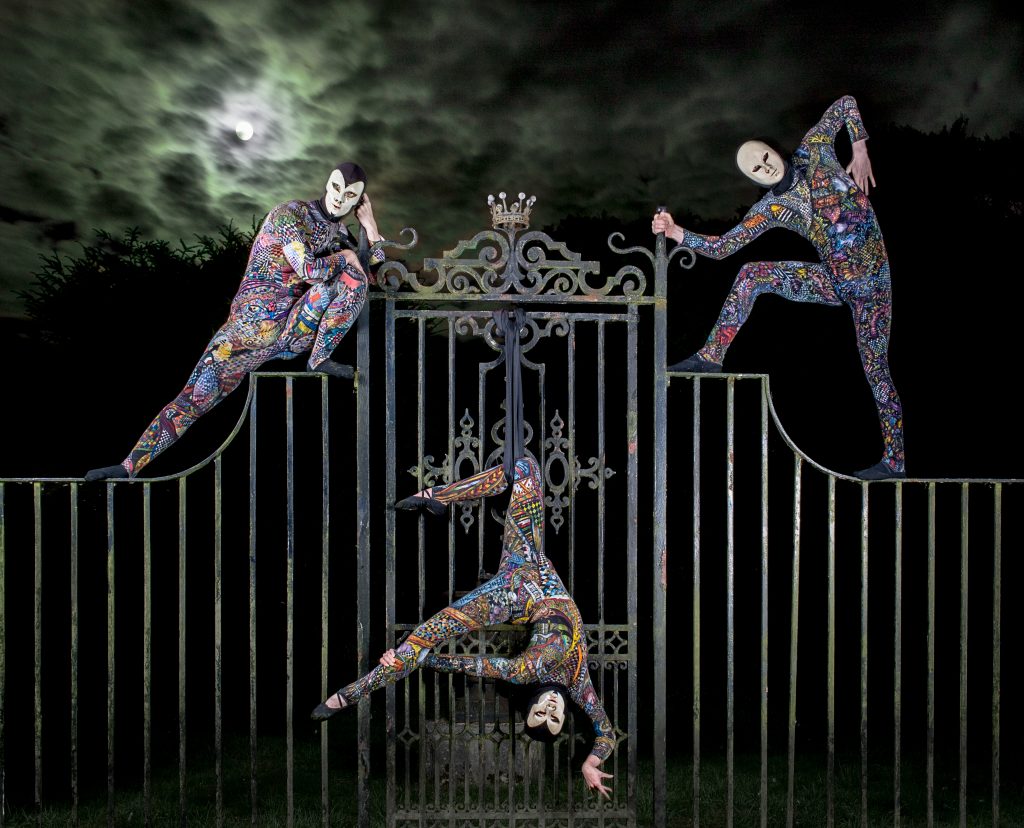 Halloween Entertainment Idea's
Happy Halloween! The long-awaited season sparks imagination, spooky surprises, and chilling costumes. With new trends arising and expectations high, each year, Halloween-themed events strive to be better and bolder than the last.
Choose from our huge selection of Halloween actors, freak-show characters, vintage circus, and wicked walkabout performers, or speak to us to explore specially tailored entertainment. Our In-House Production team is experts in creating immersive and interactive themed entertainment and can work with you to create Halloween entertainment that will delight and fright your guests.